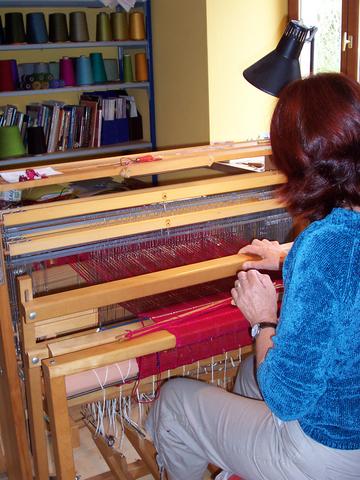 Welcome to my website.

I am a weaver/dyer producing handwoven textiles from natural fibres like silk, cotton, linen and wool. I am constantly developing my range and each item is woven individually so that each piece is unique.

For the scarves and shawls I usually work with silk, from very fine shantung to a thicker handspun with colours ranging from lovely golden natural tussah to a myriad of jewel bright colours. For other items like napkins and cushions I use cotton, linen and wool as appropriate.

Please visit my shop (in the menu above) for prices and further details.

I am very happy to undertake commissions. Please visit my gallery to get an idea of the patterns, colours and weaves available.